Saturday, February 21, 2009
Drop That Knowledge for GL0 at 1:46 PM
Well hopefully you guys understood the lil play on words in the title.. anyways, her hair seems to switch up its style/color every couple months or so, and i find it very interesting as to why she (

or her stylist

) chooses some of the colors and styles she rocks in the following pictures. She used to be so simple with it, now i don't know

what

to think!



DIRTY BLONDE/SANDY BROWN: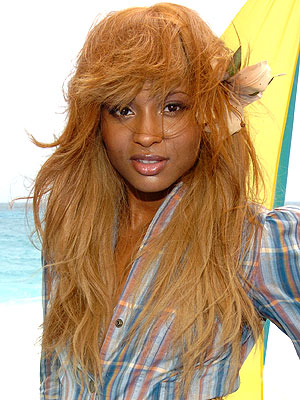 HIGHLIGHTS/MULTI-COLORED: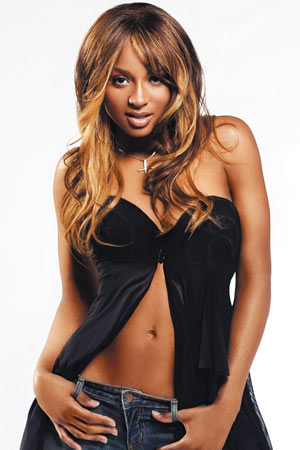 BROWN/BRUNETTE:
DARK BROWN:
JET BLACK:
WINNER FOR WORST HAIR STYLE GOES TO:
(looks like a dang MOP on top of her head! i refuse..)



MY ABSOLUTE FAVORITE PICTURE OF HER & PROLLY FAVE SONG BY HER (GET UP):





What's your favorite hair color/style on Ci-Ci?

10 Comments:
February 26, 2009 at 9:10 AM

 

Well you know, First of all most solo female singers/rappers some point or another in their careers must go BLONDE!
if not already
(i.e. Beyonce, Keyshia, MJB, Lil Kim...u get my point)

Anyways idk who told her whats up regarding her hairstlyes...

we can simply put it THE DARKER THE BETTER.

& Im gonna have to agree with you the jet black curls from "Get Up" is my favorite look from Miss Ciara: Princess of Crunk & B

February 26, 2009 at 1:18 PM

 

DENG!! chinchilla hahah! that 1st one is a mess!!

February 26, 2009 at 2:21 PM

 

L0L! yeah .. that first one in the beach background is almost deadly .. i dont know what she was thinkin!

February 26, 2009 at 3:01 PM

 

by the play
i loved the play on word
if ppl didnt get it...then obviously they didnt have Turnbugh [literary element ppl]
[[Get on it!]]
*inside joke*

February 27, 2009 at 10:28 PM

 

half of them look a damn mess!!!
ciara's stylists needs to get backhanded!

but the last one is the most decent.
the blk && loose curls seem to fit her.

February 27, 2009 at 11:06 PM

 

i looooove the dark brown ponytail! she looks wonderful! hey, i think thats gna be my next hairstyle, thanks boo! lol

March 6, 2009 at 2:58 AM

 

Ciara is not cute in any way, shape or form.. nor is she exremely talented in anything. her dance skills, ar minimal.

March 8, 2009 at 6:57 PM

 

now i like her dark brown stage.. it's really cute for her skin tone.. and the multi-color is second best :)

April 1, 2009 at 6:52 PM

 

That jet black is definetly on point

February 22, 2010 at 7:11 AM

 

I just got kaspersky internet security yesterday and I scaned my computer with a full scan and it found viruses... So I tried to quarantine them but every time i do that it asks me to open a file.. I've never seen that from any antivirus programs.. THere is also another option: " clear all" which deletes report entry.. is that how you delete the infection or is there another way? [url=http://gordoarsnaui.com]santoramaa[/url]