Tuesday, August 19, 2008
I probably couldn't have scripted it any better!

Friday:
--was spent with the bestie (Jasmine) acting a damn foo all day! haha .. 1st we went up to our old skoo La Joya to pay our favorite teachers/coaches a visit be4 we headed off for college.. so after i got us kicked out (lmao) we came back to find a GRIP of alumni all waiting to be let back in after school after gettin kicked out like we did .. lol .. but it was fun ..
--then we went back to jasmine house to eat .. i was starvin .. we had some ribs! yummm .. then hit the movies .. seen Dark Knight .. yes, its old, but we was both waitin til this day to see it 2gether .. and honestly, as good of a movie as it was .. it was WAYYYY too long .. i wish we would've seen a comedy instead .. that way we could laugh about it at dinner afterwards (TGI Fridays) but i had fun with that whore-bag .. lmao .. ima miss her like crazy .. she know wassup!



[quick flash be4 i head out the door]



[strikin a pose!]



[REARview! hahaha]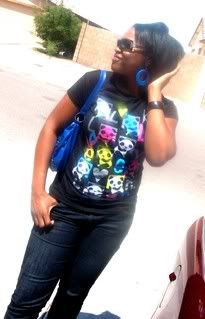 [hair check .. lol]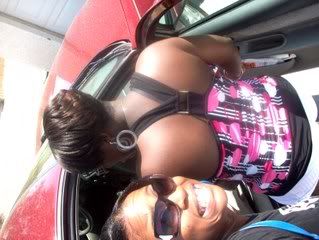 [bein goofy!]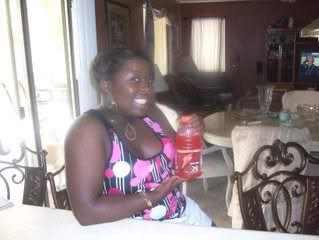 [advertising Tiger Woods' drink "RED DRIVE" her favorite]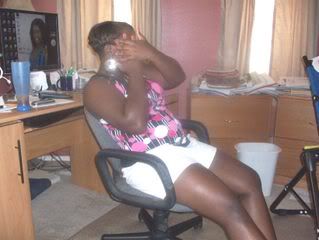 [doin the camera a favor & hiding her face.. lmao (j/k)]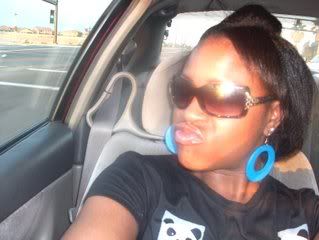 [shotgun for once in a lonnnng time! i STAY whiippin .. lol]


Saturday-Sunday:
--was spent with my dude Andre .. and be4 half of u guys start speculatin who he is .. just stop, lol .. cuz he's grown and not even from arizona .. so he's probably not who ur thinkin of .. as many ANDRES as there are in this world .. nobody replacin 'dre baby.. and he calls me his 'g-baby' =]
--that man slept the whole way back .. haha .. his sleepy butt .. had me weak! observe ..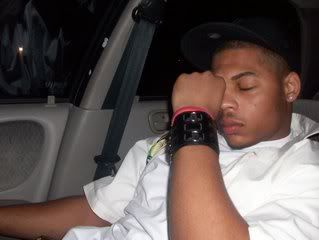 [i pinched his lip .. so he started wakin up a lil.. ol sleepy azz!]



[HE WAS SO GOOOOOOOOOOOOOONE!]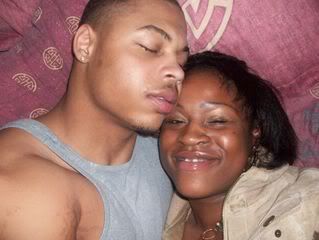 [couldn't stop laughin cuz he breathin hard on my face .. loserface .. haha .. ima miss him like CRAZY]

=[
0 Comments: