Thursday, August 21, 2008
Drop That Knowledge for GL0 at 1:09 PM
(on my45 @ 3:00pm & 4:00pm)

--u wanna talk about a show that is 'LMAO' worthy?? Will & Grace is my shittttttt! hahaha .. from the obliviousness of Grace, to the queer-esque aura of Will, to the divo found in Jack, to the pompousness of Karen .. this show captures every element of 'funny' that there is.
--every OTHER sentence or dialogue is a joke/punchline. mind you, this show is rated TV-14 for a reason. there are definitely elements of suggestive humor, but all thee better for the viewers! haha. so tune in sometime!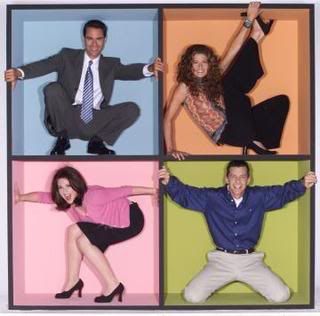 0 Comments: