Sunday, January 11, 2009
Drop That Knowledge for GL0 at 4:00 PM


As if the news of her being engaged and then finally

MARRIED

(in November of '08) to

Shelden Williams

(from Duke) wasnt' good enough .. 7 days into the new year, and the

WNBA star and female mogul

has announced her pregnancy to the

league, her fans, and disappointed potential baby daddys

(lmao).. I'm not even gonna knock this 5-headed alien-look-a-like scrub

*ahem*

i mean NBA athlete, who I'm guessing was too busy averaging

3 pts

a game for the

Kings

to give her a proper and well-deserved ceremony ..

eloping

(running away secretly to get married) is soooo pathetic, it makes it seem like u have something to hide .. but thats just

MY

opinion .. and who cares about

THAT

!? lol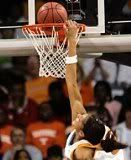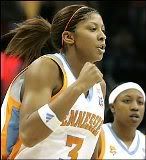 she killin the game proper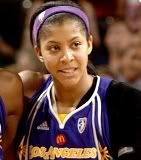 from college to the league

(from my Myspace page .. hasn't changed in over a year)



Cute couple?
You make the call..




With a face like hers, i think the baby still has potential to be pretty, and lets hope Shelden's sperm is weak and deoxyribonucleic acid (DNA) will do the child a favor and take her mother's genes.

It kills me how he doesn't seem the slightest bit phased at the fact that he's dating one of the most 'eligible bachelorettes' in the nation .. and to think what would've happened if she had went to Duke, where she had first met him ..



Would they still be together?




Married?




&& Expecting?




Would she have won 2 back-to-back titles?




Been female athlete of the year?




Be drafted to the LA Sparks?



the world will never know.

11 Comments:
January 11, 2009 at 5:59 PM

 

aye'.... i was under the impression tht she'd wise up n dump his behind cuz quite honestly she is too pretty fo him... n yuu got beautiful soon to be single fellas in the league like KOBE... tht she cud wife n make super baller children w/ if she REALLY wanted to..... but once dey get preggo they never go back....

January 11, 2009 at 6:08 PM

 

ahhh man!
i remember u telling he bout her back then and now shes preggers and married via an elope...so NOT classy!

lets let her genes prevail and idk i aint all up on him but but....GOD BLESS.

[i think he needs it..he just looks like he does]

January 11, 2009 at 6:17 PM

 

he's ugly. yes damnit, i said it. he's UGLY! but i mean looks aren't the main thing you should go by. obviously she didn't. i agree you have to be physically attracted to someone first and the rest is personality. so i guess it's alright. as long as he's treating her right, yanno. but um, he's still ugly. i'm sure their baby would be just fine. as long as he/she doesn't have his head.

January 11, 2009 at 7:25 PM

 

Alien would be a compliment, Sheldan Williams is straight cro-magnon. Archeologists need to stop digging for the missing link and just point to that nigga from now on.

January 11, 2009 at 8:21 PM

 

GOOOOOOOOODNESS GRACIOUS!!!!!
i have the FUNNIEST followers ever ... u guys crack me up, thx for the daily ab workouts .. i love it!

January 11, 2009 at 11:10 PM

 

WHY YOU BLOG ABOUT THAT HOE
YOU KNOW DAMN WELL I CANT STAND HER ASSSSSS!!!!!
UGHHHHHH stupid hoe (not you her, but ughhh) i USED TO BE A LA SPARK FAN TIL HER ASS CAME ALONG... ugh

January 11, 2009 at 11:10 PM

 

update your damn myspace!!!!!!!!!

January 11, 2009 at 11:44 PM

 

lmaooooo .. i expected that EXACT reaction from u.. i STILL dont understand why you dont like her tho...

and mah myspace is updated YEARLY .. literally .. in march .. lol

January 12, 2009 at 6:00 AM

 

I played ball against her yearsssssssssss ago...she is the truth...but sheldon williams is a bust in the NBA....and he looks like the ogre from the Goonies

January 12, 2009 at 7:33 AM

 

I wish she still played for my home state lady Vols - dang anywho, Nice spot u have here, hope u don't mind the drive by, do chk me out one day

rawdawgbuffalo

and if u like what u read, maybe u will come back, even

Blog Roll Me

January 12, 2009 at 8:28 PM

 

Malcolm, yes indeed she is the truth .. but she has someone right behind her followin in her path .. google: Brittany Griner .. she will be the next big thing .. i can already see it.

Torrance, thx for stoppin by :)