Thursday, November 6, 2008
Drop That Knowledge for GL0 at 9:04 PM
--ahhh, yess .. do u smell that?? smells kinda rubbery?? like basketball rubber .. wait .. (are basketballs made of rubber??) haha .. wow .. uhhm, anyways .. thats the smell of the FCKIN SEASON FINALLY STARTIN!!!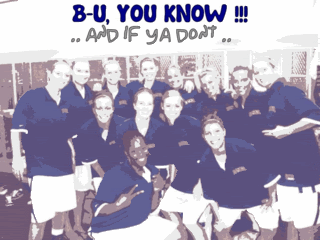 "WE PRE-GAME HARDER THAN U PARTY"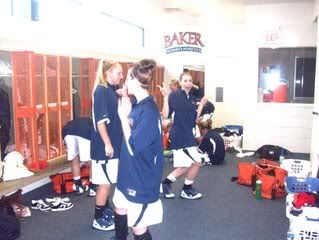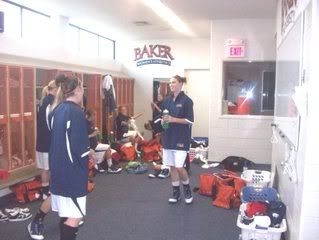 "T.E.A.M. = Together Everyone Achieves More"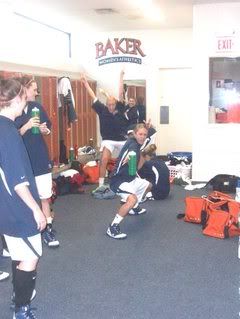 --after countless weeks of
grueling
conditioning and practices, we finally get to put our hard work to the test .. i came to this school not knowin what to expect honestly .. i didnt want the issue of me starting or not starting to dictate my season and promised myself i'd play hard regardless.
BUT YA GIRL IS THE ONLY

~*STARTIN FRESHMAN*~
--can't front .. when she announced the starters on tuesday and i seen my name on the bored, i was yoked! i mean i started all 3 games of our tournament last weekend, but she said herself those weren't our SET STARTERS
(lyin a$$ .. lol)
they the same ppl! but it feels good .. to be recognized on campus as the only startin freshman and actually gets her minutes!
GOD IS SO GOOD!

--next up.. ROOKIE OF THE YEAR! haha .. seriously .. thats my goal, u gotta set them to achieve em!
RECAP OF THE WEEK'S GAMES:
Baker University vs. Tabor
(home)
W (59-51) 10 pts, 8 rebounds

Friday, Nov 6th
Baker University vs. Sterling (home)
W (51-48) 10 pts, 10 rebounds
*GAME WINNING/SEALING SHOT*

Saturday, Nov 7th
Baker University vs. Columbia (home)
L (65-38) 4 pts, 7 rebounds [no comment] lol


"HARD WORK BEATS TALENT WHEN TALENT DOES NOT WORK HARD!"


-GLO
1 Comment:
Mikeman said...

November 15, 2008 at 10:47 PM

 

FIRST OFF:
[im not a bit racist] but its nice to see a change in state majority (from mexicans to gringas) if you catch my drift hahah

but WOW thats amazing Glo! Congrats on everything. Thats quite an accomplishment and yeah just keep my post on the season & reconition! :)