Thursday, July 23, 2009
Drop That Knowledge for GL0 at 2:50 PM
Now being a HUGE fan of Ciara's dancing music, i tried to stay as open-minded as possible when i first heard of this wig hair-cut. Not gonna lie, it took me a few pictures and some reminiscent Ciara songs (Get Up, 1 2 Step, Oh) to get used to this hair, but after some deep consideration, i think i kinda DIG IT! It's new, it's different, and it complements her manly feminine features. She's one of the few that can rock the bodacious weaves, as well as a short bob. Pssh go head girl! Somewhere in a dark, lonely corner, Keri Hilson is contemplating her next move.. lol
(click to enlarge)
(click to enlarge)
Here she is with newly found BFF Kim Kardashian, who might i add, is looking stunning as well.  Anyways, thought I'd post the pictures i had done a while back from the transformation of

The Evolution of Ciara's Hair

 - as her album suggests.. she has definitely been through her ups & downs in her music hair career (as you can see by the first picture) but she's come a long way.. so i applaud her *crowd applauds in unison* ENJOY!
DIRTY BLONDE/SANDY BROWN: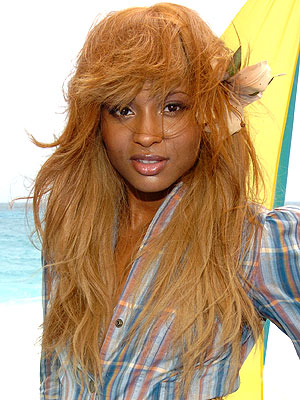 HIGHLIGHTS/MULTI-COLORED: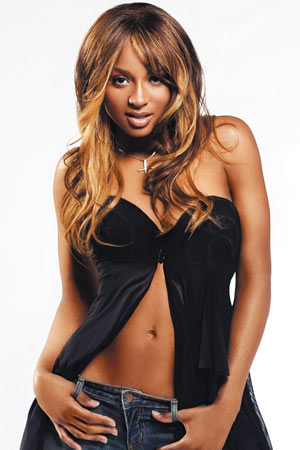 BROWN/BRUNETTE:
DARK BROWN:
JET BLACK:
WINNER FOR WORST HAIR STYLE GOES TO:
(this is what u call a RECESSION SPECIAL! Lmao, all $3.99 dollaz worth of HOT ASS MESS = FAIL!)



MY ABSOLUTE FAVORITE PICTURE OF HER & PROLLY FAVE SONG BY HER (GET UP):





What's your favorite hair color/style on Ci-Ci?
4 Comments:
July 23, 2009 at 5:35 PM

 

Im with you on the favorite hair and song of Ciara!!

July 23, 2009 at 10:56 PM

 

I. am. done.
recession weave Glo hahahha
im too WEAK!

but yeah it took me a while to get used to it to... I saw the cuz and said she LOOKED "Like a Boy" (i mean if the song fits)

but now i like it...tho this aint new to me shes just finally admiting her real hair.

Remember in the "Promise" music video... the short hair... I always new that was her hair and not a wig

July 26, 2009 at 4:23 PM

 

I just started following your blog and I must say that I am in love!! Keep it up!!

July 27, 2009 at 1:08 AM

 

Lipton|tEE.. YOUR SWEET! thx ma!